This article was sourced from Progressive Rugby on the Heads Up Podcast. In Episode 2, Ed Daly spoke with Kieran Low, a retired Scottish professional lineout, about his honest experiences with concussion injuries and how they impacted his career.
As the fog finally lifted, Kieran Low became conscious of his teammates around him, the applause of the crowd and the lights illuminating the Murrayfield pitch in brilliant contrast to the cold dark sky engulfing the stadium.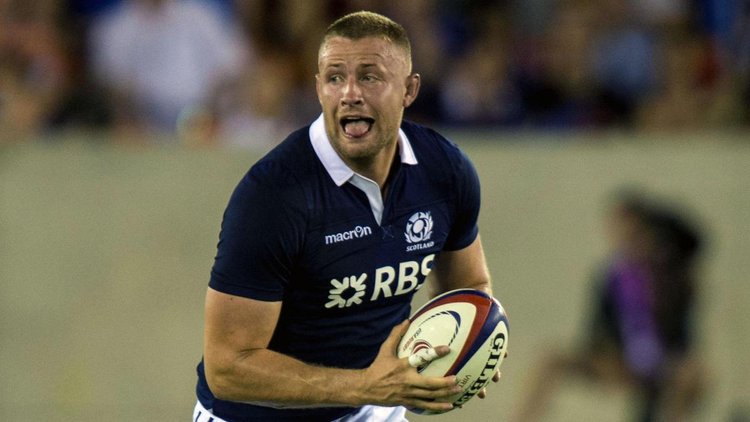 That moment – 23rd November 2013 – should have been one to savour, Low having made his international debut against Australia. But instead, it's one where cursed male ego has ensured it's one of abject confusion.
Did any the 56,000 fans in the stadium register that Low, just 22 at the time, was a blindside flanker who was vacant and playing on autopilot?
"It was my first cap and I was getting frustrated not getting my hands on the ball so took a really bad line towards a ruck the and ran straight into a big Australian fella," Low tells Ed Daly in the Heads Up podcast.
"I remember thinking 'it's my first carry in international rugby, I can't go off the pitch'. I then took a blow to my head, and I had no idea where I was, but I've seen the video and I just played on in autopilot. It was male pride and ego."
Low is pretty convincing too, that despite his state, had he been hauled off for a head injury assessment he would have been confident of passing.
"I think it's well known that you can beat the (HIA) test pretty easily," he said.
"I remember actively practising the tests. I'd figure out the months of the years backwards and knew the five words you had to repeat off by heart.
"Even when I was concussed, I could go into autopilot and pass the tests. It's the male ego again. You want to play – if you come off now the person on the bench will come on and you may lose your place and potentially lose money."
Low had gone straight into professional rugby from school having already been identified as a talent with great promise by London Irish.
During his career he also played for Glasgow Warriors and Saracens and added a further four caps to that hazy outing against Australia.
He recognises that he was privileged to be part of elite teams, to travel the world and make some lifelong friends. He even escaped quite lightly with injury, especially given he was carrying 18st on a frame designed for 15st.
But the brutal truth is that Low remains in therapy since his 2016 retirement because of post-concussion syndrome from the head trauma he suffered.
He accepts the 'black dog' of depression is always with him nowadays but now he understands his predicament he is able to bear it. It wasn't always that way.  
"2013/2014 was a big explosion in my career," Low recollects.
"In the background I was dealing with multiple concussions but putting them to the back of my mind which in hindsight was probably a bad idea.
"I ended up going through periods of depression and anxiety and just poor mental health in general. I understood the severity of it (the concussions) but was not sure what I should be doing about it.
"With hindsight, every single time I had a concussion there was an acute time of depression afterwards and there were changes in my personality.
"I would get home from training, I wouldn't have the lights or tv on because that would give me headaches, I wouldn't read, I didn't want to go out too much because I was tired so was in bed a lot. I was definitely irrational in the way that I was dealing with my thoughts and actions.
"I saw a notable decline in my performance because of them and my physical and mental health. I stated to drink a lot more and was taking painkillers."
This state of mind was worsened when London Irish let him go and he ended up at Glasgow Warriors, a move leaving him bitter towards his parent club.
He didn't want to be there, had lost his joy for rugby and while on painkillers and drinking to excess fractured his skull falling down the stairs.
A six-month loan at Saracens, an altogether happier time, was his last spell as it became clear that he needed to retire for his own health aged just 25.
Now, in an altogether better place thanks to nutrition, exercise and surrounding himself with the right people, Low feels concussion and the associated issues need to be spoken about openly.
"I want concussion to be spoken about more. I'm not sure many people outside the rugby world know the impact it can have on your life," he said.
"With the physicality of rugby and where it is right now it's going to be happening more and more.
"It definitely needs to be spoken about more, so we get the information we need about it. On the flip side it's our decision as players to do what we do, and we have to accept that it's part of our job.
"But there's going to be a lot of broken men coming out of rugby – that's just a fact – and they probably do need a lot more support. There needs to be a safety net for their peace of mind."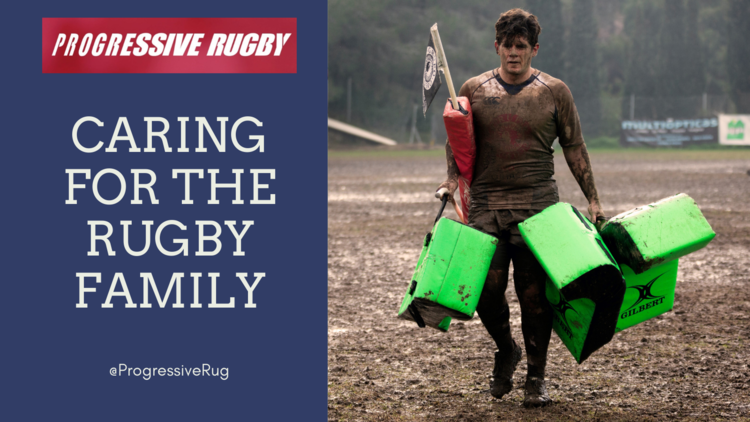 ---
"Even when I was concussed, I could go into autopilot and pass the (HIA) tests."